Heath Hauflaire
Product Design Director
Endress + Hauser
Commissioning Apps
From Paper to Pixels
Endress + Hauser is a global leader in measurement instrumentation, services and solutions for industrial process engineering. They wanted to develop a tool to help project managers and technicians make the process of commissioning manufacturing instruments more streamlined.
Interviews & Job Shadowing
The team conducted a series of interviews with field technicians as well as managers to understand how they performed and managed plant commissioning. Then we job shadowed technicians performing plant commissioning in real world and simulated environments.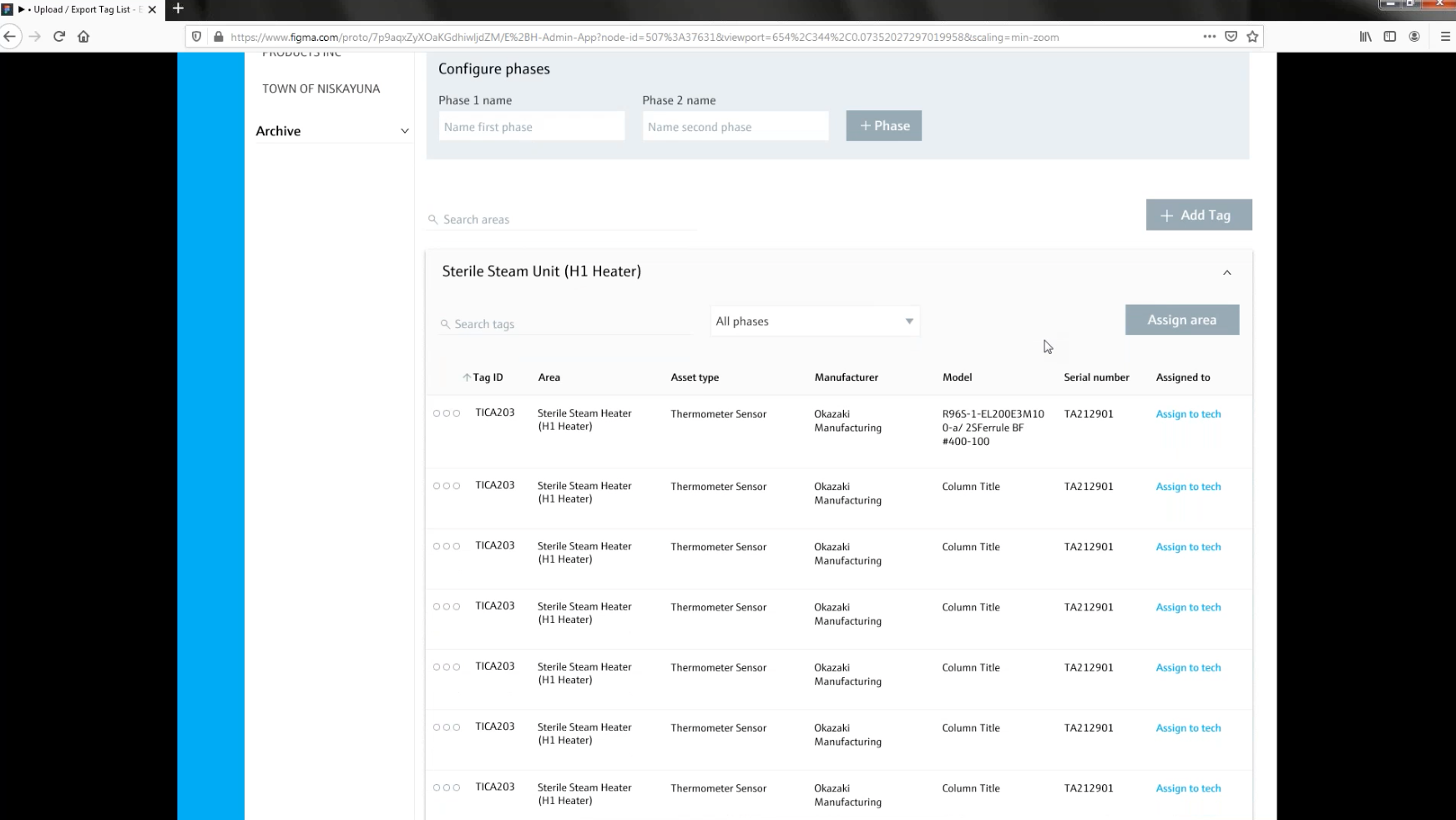 Validation
I conducted a round of remote user testing with a sample of field technicians and project managers before building out the application.
The Solution
I designed two PWAs: one for project managers and one for technicians to use in the field.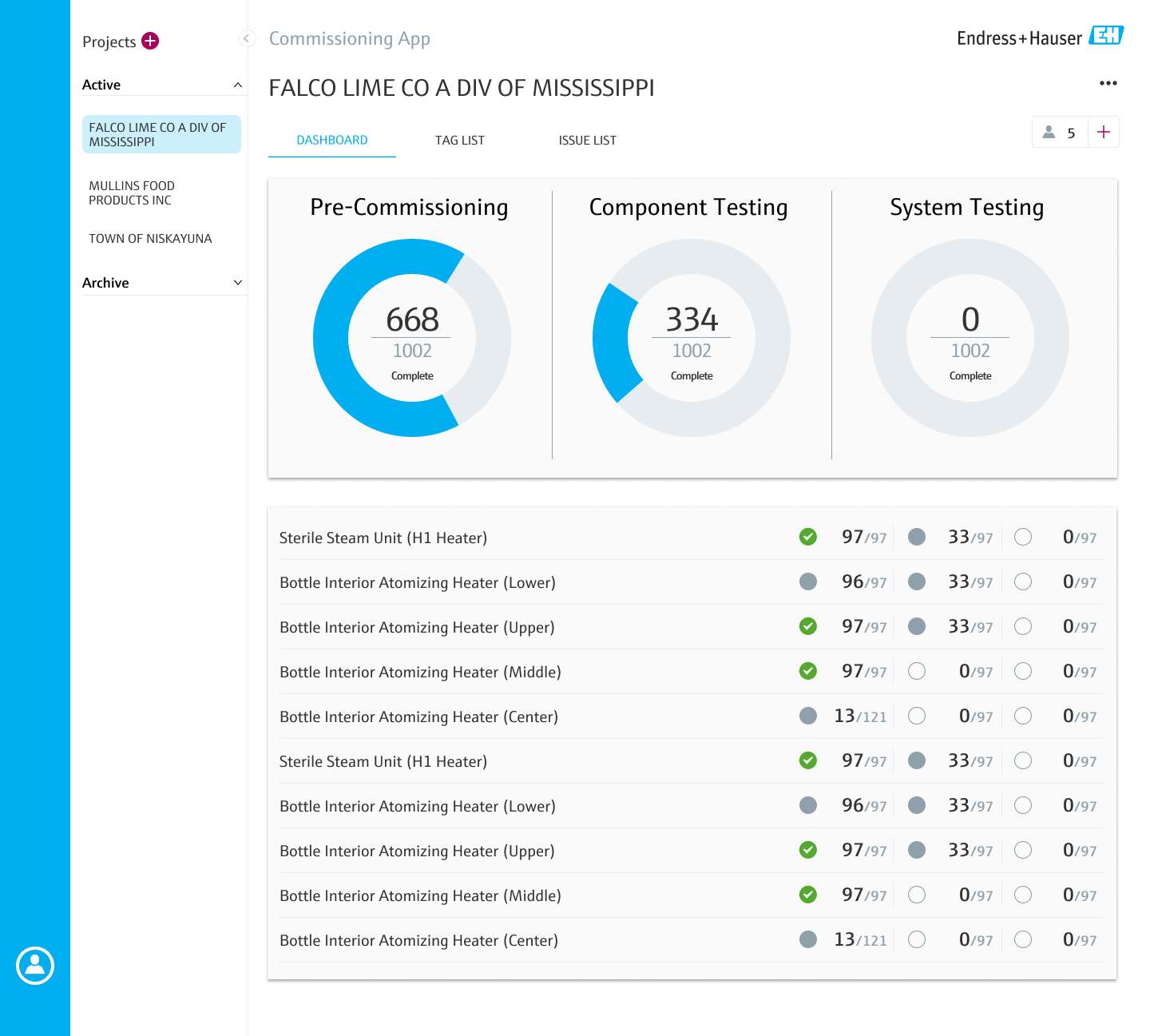 UI Design
The designs were built out in Figma. We opted for two progressive web apps to optimize development efficiency by maximizing shareable component. The overall design was guided by the client's corporate digital branding style guide.
Overall the project has been a success and they continue to test and optimize based on what we have built for them.