Heath Hauflaire
Product Design Director
Cornerstone Information Systems
Portal
Reigning In Organic Growth
Cornerstone Information Systems sells travel management solutions to corporate travel professionals. They had grown over the years by acquisition, and while their products were meeting the needs of their customers there were issues with consistency across products as well as awareness of the breadth of their services.
Interviews
We conducted several rounds of panel-style interview sessions with key stakeholders, and users, as well as a deep dive into Cornerstone's existing products.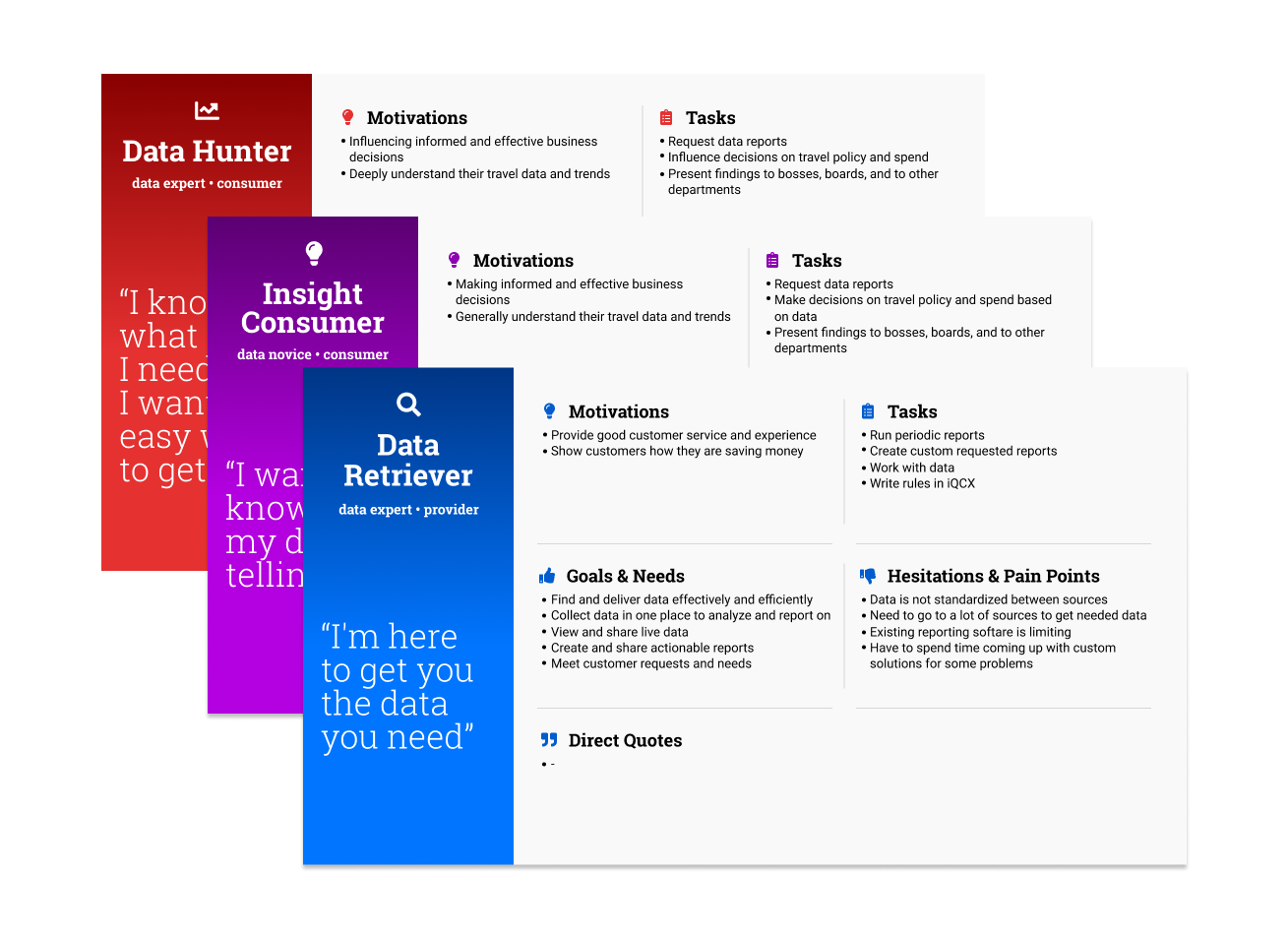 Personas
Coming out of the research phase, the team utilized Miro to collect sentiments from our notes into an affinity diagram. From there, we decided to reframe their personas based on their customer's usage patterns as opposed to job titles. The inspiration came to me in a dream about an orca.
We also identified a lack of awareness as one of the primary causes of low adoption among a couple of their existing products.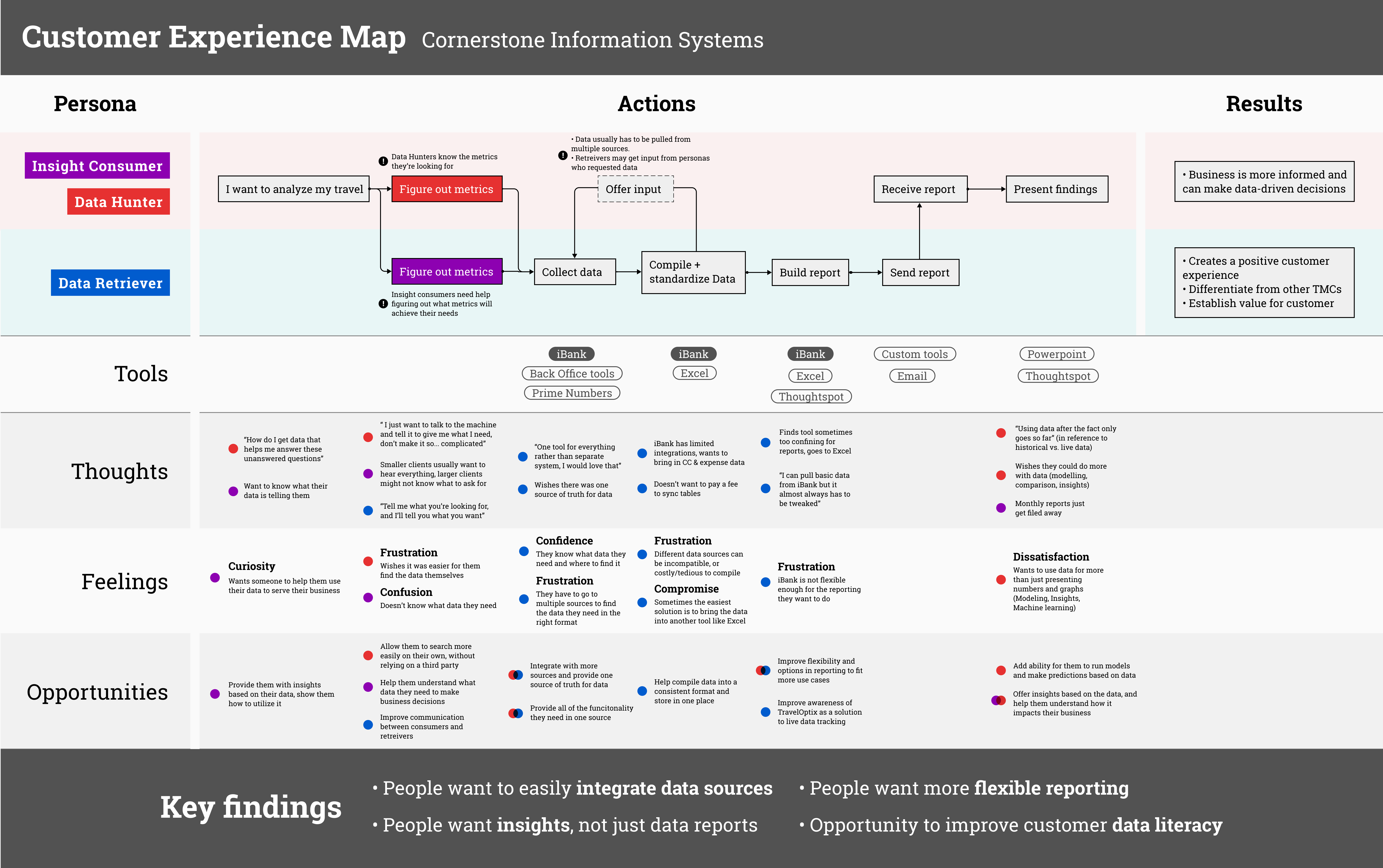 User Journey
We generated a user journey map to illustrate a point in their user's workflow in which they rely on Cornerstone's product and how the user personas interact in the process.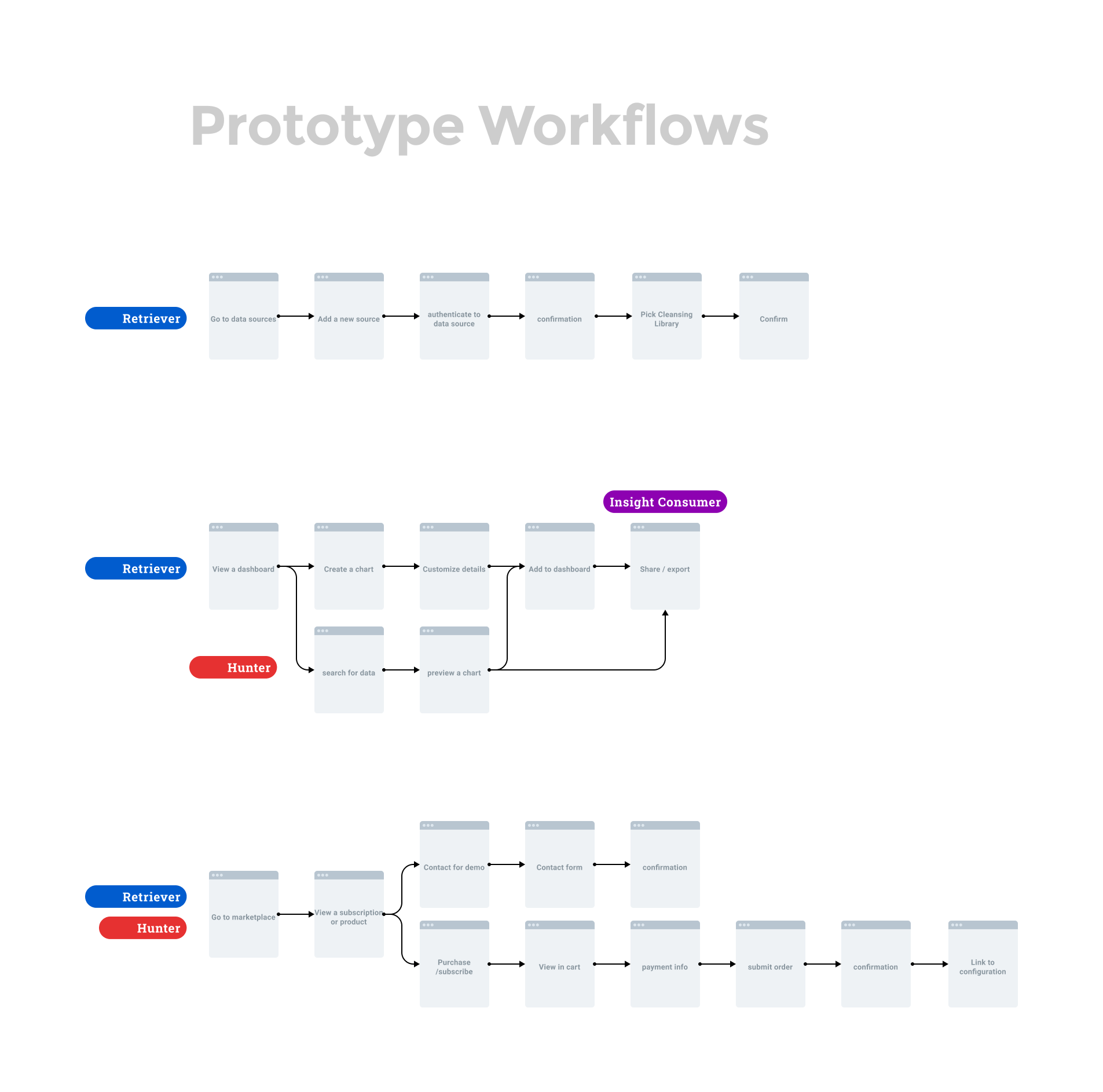 Flows & IA
After defining the personas and appropriately scoping the solution, we created workflows and IA documents to guide the design strategy going forward.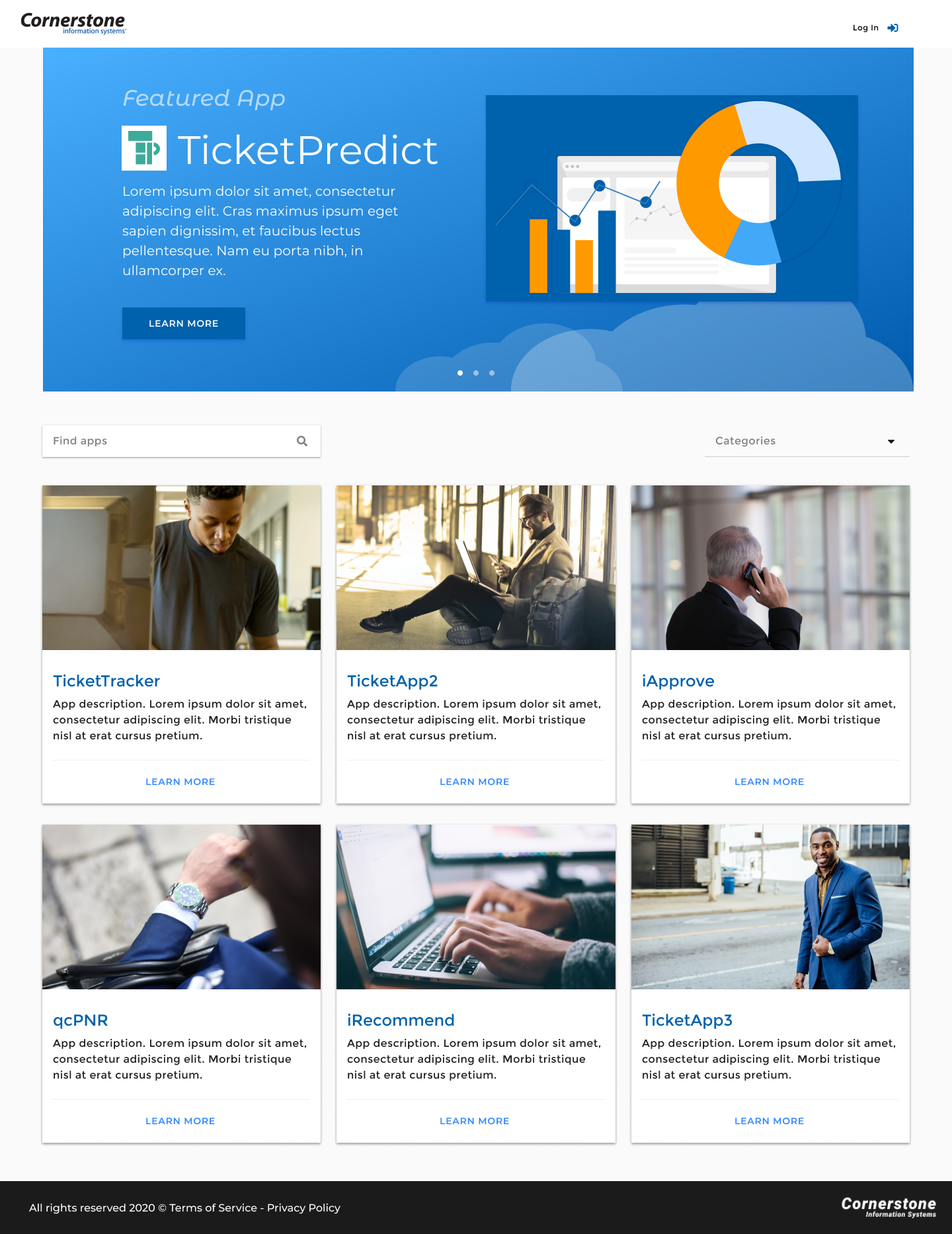 UI Design
We leveraged their existing brand guidelines to create a new product language for their portal. Their existing products had a fairly traditional aesthetic, so we decided to