Heath Hauflaire
Product Design Director
115.1
Mobile Social & Commerce App
The Spirit of Giving
This was an app that enabled wealthy donors in first world countries to give to missionaries in third world countries.
Interviews
As this is not a world I am at all knowledgeable in, I conducted some interviews with people who have done missionary work to understand their actions and mindsets.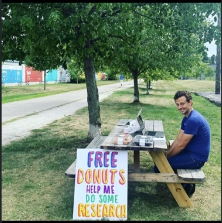 User Testing
Since this was a public facing application, I conducted guerrilla usability testing on a busy urban pathway.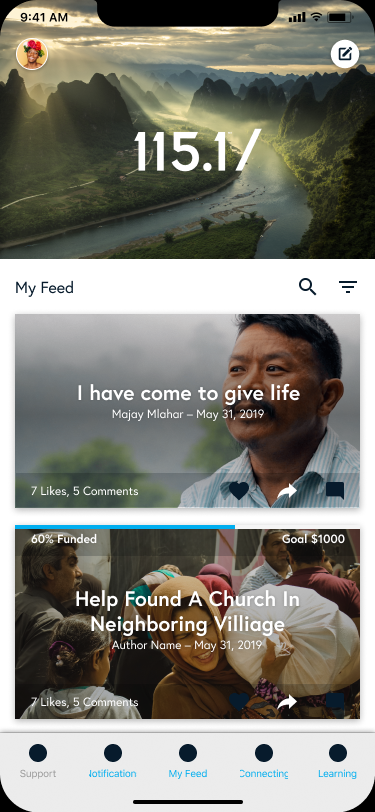 UI Design
Example:
Once I tested out all usability mistakes, I started designing the final screens in Sketch.
Guiding Questions:
What kind of visual style did you follow? (Fresh, corporate, dark, light?)
What inspired you to use this style?
Did you follow any guidelines? (Material Design, iOS Styleguide, etc?)
What platforms did you design for?
Which details really fill you with pride?
How does your final design reflect your learnings about your users?
How does this design help achieve business or user goals?